Dorcy 41-1012
The Dorcy 41-1012 is a 4AA lantern with a PR socket. It has a handy carry handle, adjustable focus, and removable bezel and reflector.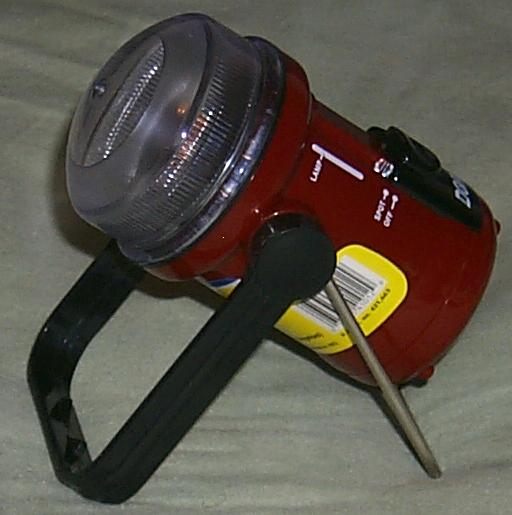 This particular Dorcy is running on four NiMHs, powering the defective DB-3W I orginally planned to put in my camo 3D Mag. Since the defect was just a big donut hole, I decided to put the module into a light that wasn't built for throw. In fact, if you remove the bezel assy, you get pure, useful flood. Of course, this module is designed for three alks, so running it off four NiMHs isn't quite ideal - the module gets very hot (although it would get hot even if running off the recommend three alks, so whatever). If you remove the bezel assy, be very careful not to touch the module after it's been running for more than a few seconds. It can reach 200F within just a few minutes.
You can put a Nite-Ize PR LED into this light for a fantastic long-runtime lantern.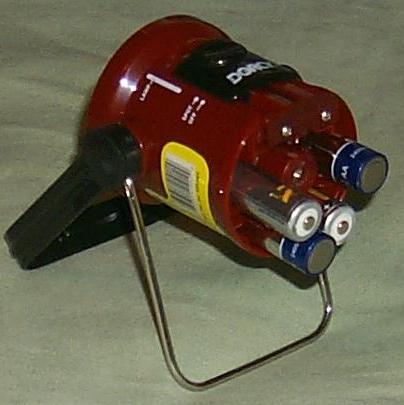 This module has an integrated bulb collar, and it doesn't match up with the Dorcy's PR threads. It works okay, though, because the module's threads bite into the plastic PR socket a little.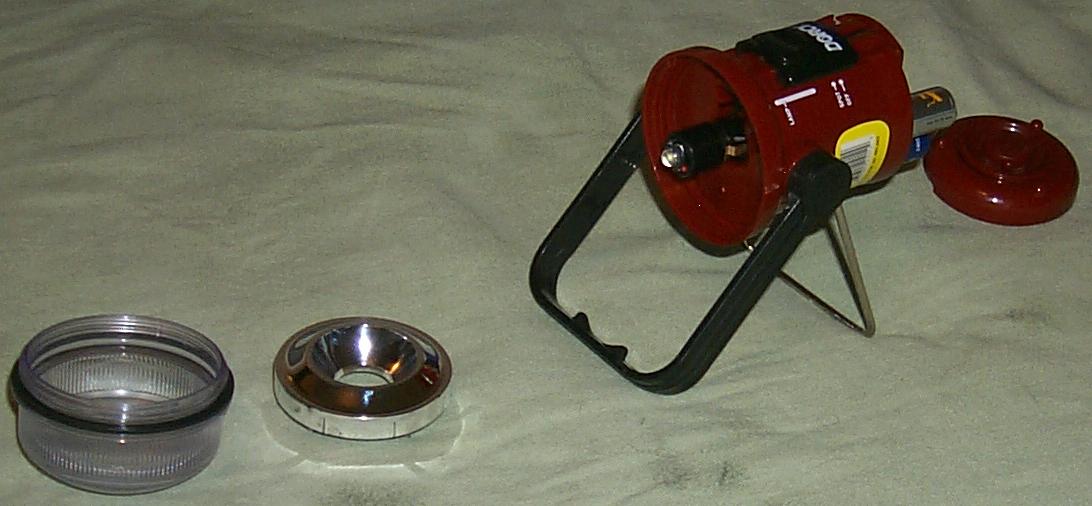 These things are less than $4. If you feel like getting one, go ahead. There's also a D-cell model, but this one is light and compact.