My Weigh Ultraship Ultra-35
The Ultraship is a digital postal shipping scale. This particular model can measure up to 35lbs, with accuracy of 0.1oz up to 2lbs and 0.2oz from 2-35lbs. It can display results in grams, lb:oz, kilograms, pounds, or ounces. It has various features like a backlight, dual power sources (4C or AC adapter), and a detachable display.
In the pictures below, you can see the Ultraship with all its accessories, including the AC adaptor, letter holder, and message tube holder, its side-mounted unit-changing button, and the DC input jack on the side of the unit, near the rear.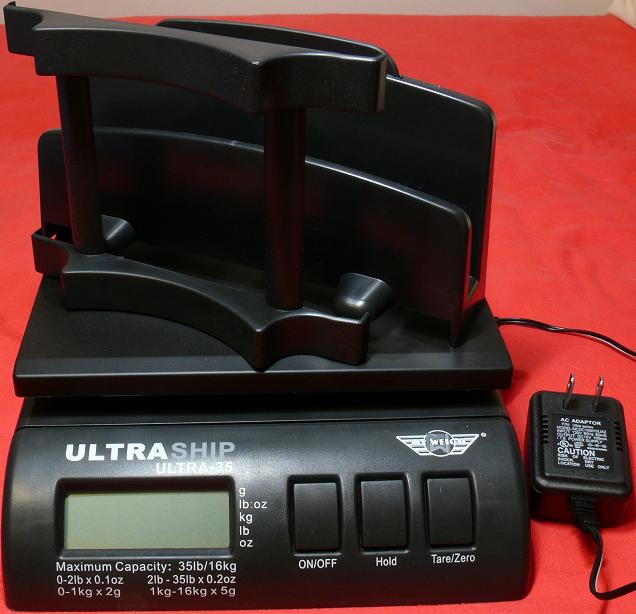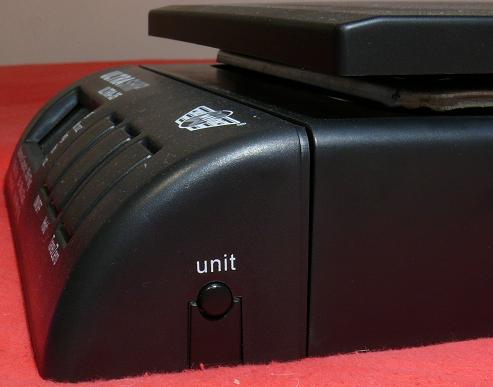 Below is the odd 3+1 C cell carrier built into the unit. The place I bought it from included the appropriate AC adapter, so I didn't need to feed it cells.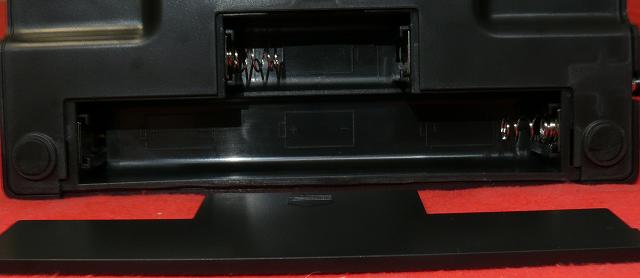 The removable display is one of the Ultraship's main selling points. It allows the user to weigh oversized objects without blocking the display or needing to use the Hold function. Pretty cool.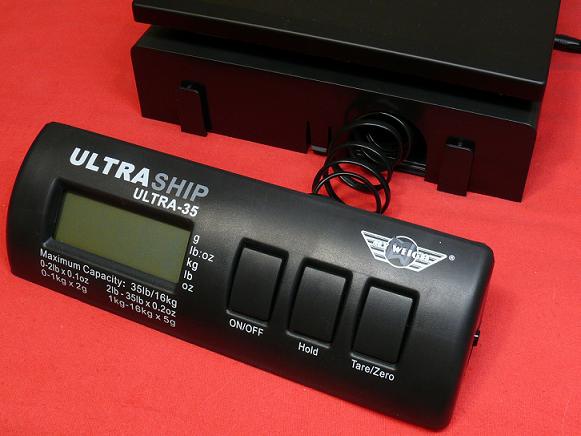 Overall, I think this is a pretty decent scale, and it only cost me about $25 shipped, so I'm happy with it.