transitional.dtd">

</p>

Differences that set the 3C apart from the 4AA:
Brighter
More runtime
3 inline C
LA sits firmly in (but can be removed from) bezel
Circular body
Belt clip
No tailstand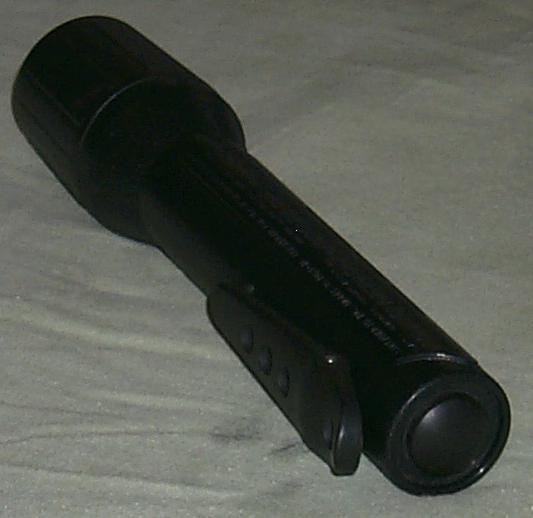 The belt clip is really excellent, as it's a clip instead of a loop, has a tail for easy opening, and has a hole in the tail for hanging.
Other than the above differences, the 3C is the spitting image of the 4AA.

That white plastic piece in the above photo provides polarity protection. However, the button tops of some cells, like Amondotech's Titanium C NiMHs, are too large to get through the opening and make contact. This can be solved by putting one of those tiny magnets (the kind that come with Li-Ion cells) on the cathode of the topmost cell. The little magnet fits through the polarity protection piece and allows the circuit to close.
This light draws 0.7A at 4.4V, using 3.08W of power.
Get one of these. Right now.