Nite-Ize Mini Lite-Lok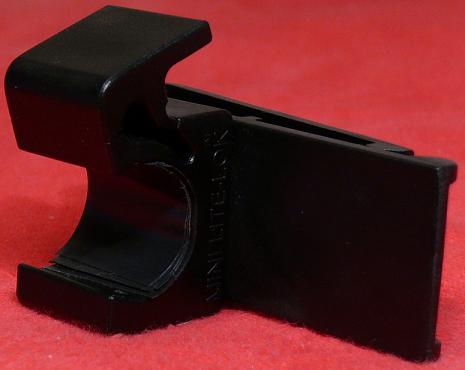 The Mini Lite-Lok (MLL) holds a Minimag or similar-diameter AA light. It's a belt clip with a U-shaped holder mounted on a detented swivel. It has 16 solid positions, and the light is released by a little tab that, when pushed, widens the U.
I got three of these to hold my L2D-CEs and L1D-CE. I also made some nylon straps that can hold MLLs on a wrist, neck, or head. The L2D-CEs fit, but were loose until I added six layers of electrical tape. The L1D-CE doesn't fit at all. It's really too bad, because these are excellent holsters! You can hold a AA light bezel-up or bezel-down, and you don't even have to remove it to direct light where you want it! It's easy to pop it out, though, if you need to handhold it.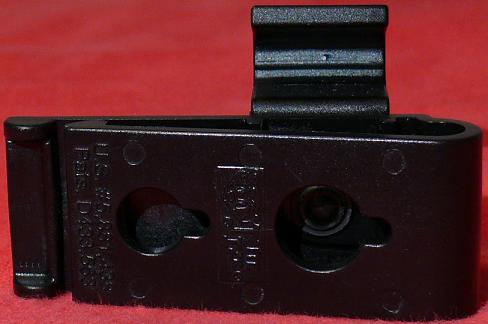 Overall, I'm really happy with these... I just wish the L1D-CE fit into them.