Extech 411
The Extech 411 DMM is an extremely full-featured digital multimeter, with AC and DC voltage and current, diode testing, resistance, and temperature.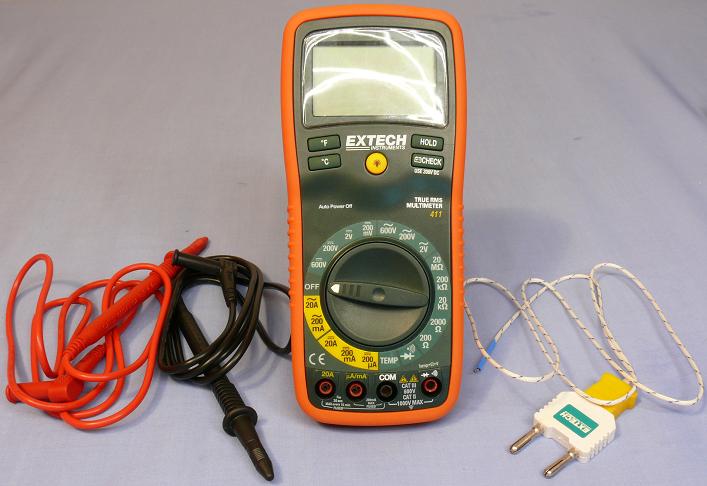 It comes with a red wire, a black wire, and a K-type temperature probe. I don't believe a 9V battery is included, and the battery compartment is secured with small screws. As you can see below, it has a handy stand that can double as a hanging hook, with detents at 0, 45, 90, 135, and 180 degrees.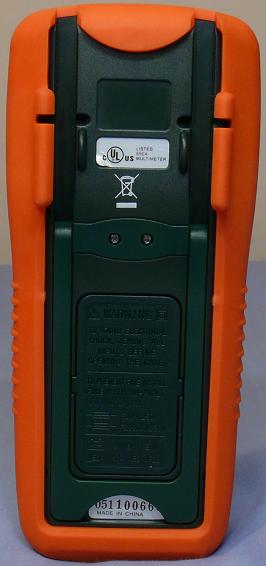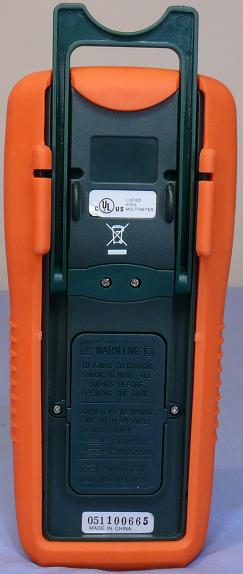 The right-angle plugs go into the unit's ports, and the long ends are the test probes, which can be tucked into the rear of the unit.


I really don't know what else to say about this. It's versatile and handy, with other Extech products that can plug into and operate with it. I'm happy with it.